Our values
The creation of Laboratoire NUTERGIA by Claude Lagarde stems from two fundamental roots:
respect for the needs of the individual and protection of the environment.
These two values have continued to apply for over 25 years now.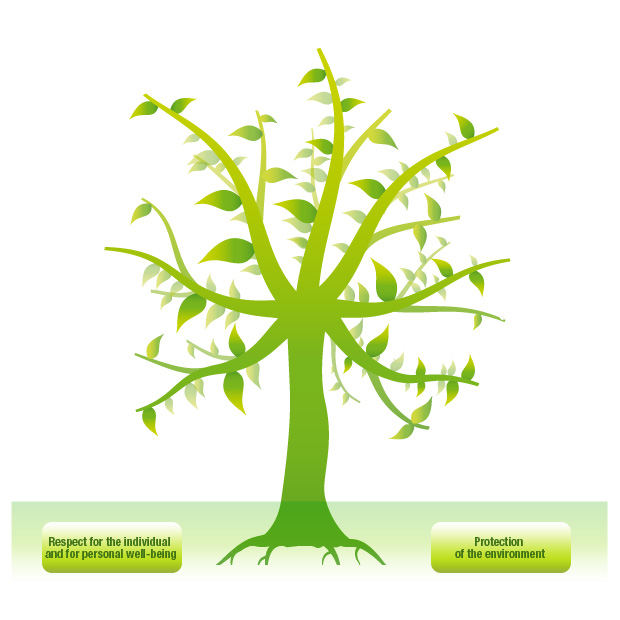 Respect for the individual and for personal well-being
Inspired by the work of Catherine Kousmine, the pioneer of micronutrition, Claude Lagarde, a Doctor of Pharmacy and biologist, creates the Active Cellular Nutrition® concept, or ACN, which places the cell "at the centre of optimum health"*.
His approach:
To optimise cellular function through the intake of high-quality micronutrients in the right doses, the essential preconditions for daily well-being and vitality.
To provide lifestyle advice and personal solutions for nutritional rebalancing. Because everyone is unique. To fulfil individual needs.
*Your health is concealed at the heart of your cells. Jouvence Santé Magazine.